3N Paris – 4N Interlaken – 3N Lucerne – 3N Zurich
15 Days / 14 Nights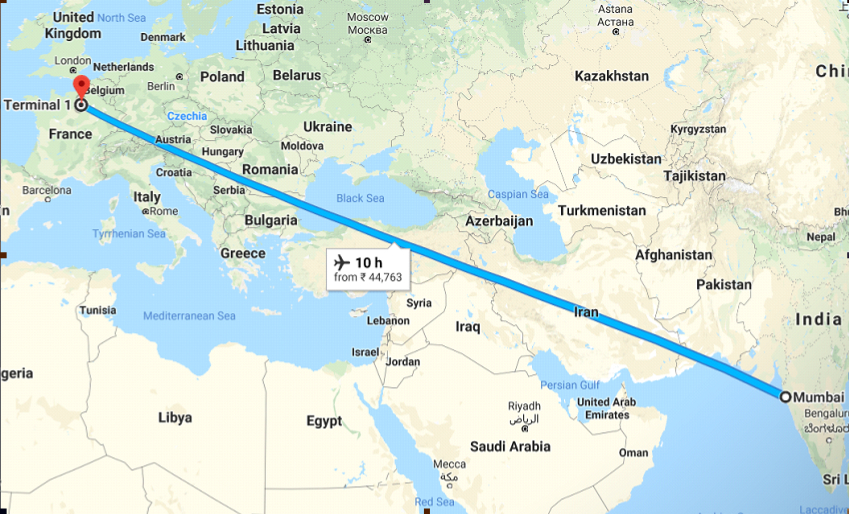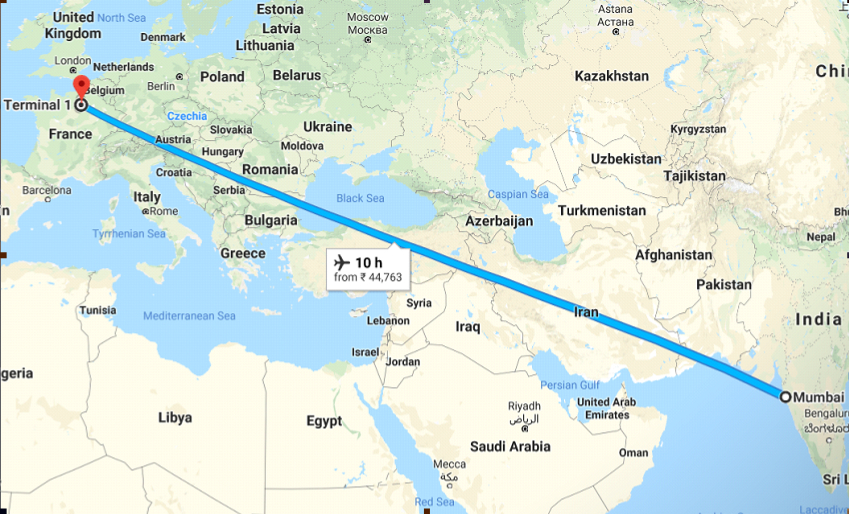 Day 1 – 03rd March 2019 | Arrive Paris

Arrival in Paris, private transfer from Charles De Gaulle Airport (CDG) airport to Novotel Tour Eiffel Hotel, 61 Quai de Grenelle, 75015 Paris, France. check in to the Hotel around 15:00 Hrs. and get relax for Sometime.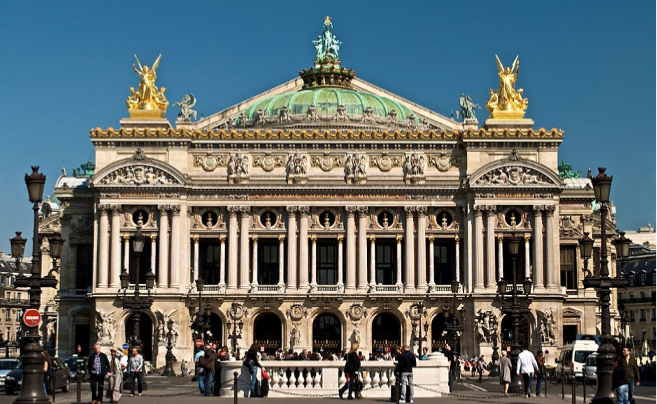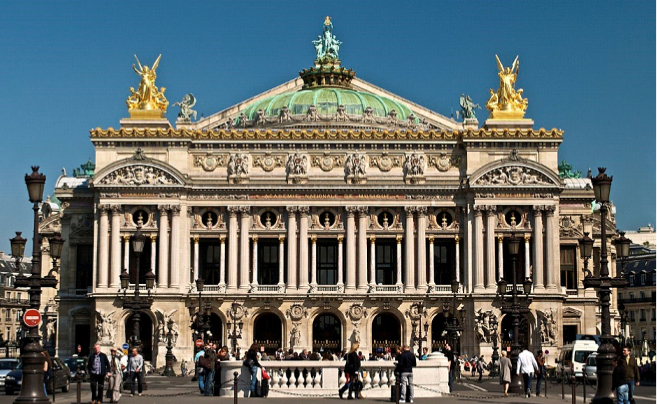 18:00 – Palais Garnier – Opera National de Paris (around 15min Drive from Hotel)
A 19th-century architectural masterpiece, the Palais Garnier Opera House, built by Charles Garnier and opened in 1875, is the 13th opera house in Paris since the introduction of French opera by Louis XIV in 1669. Napoleon III commissioned it as part of the renovation works in the capital carried out under his command by Baron Haussmann. A historical monument open to visitors during the day staging opera and dance. Don't forget to admire the ceiling painted by Chagall in the main auditorium
20:00 Paris By Tuktuk – ILLUMINATIONS OF PARIS NIGHT TOUR:
(+33(0)623334364 | contact@paris-by-tuktuk.com | https://www.paris-by-tuktuk.com/)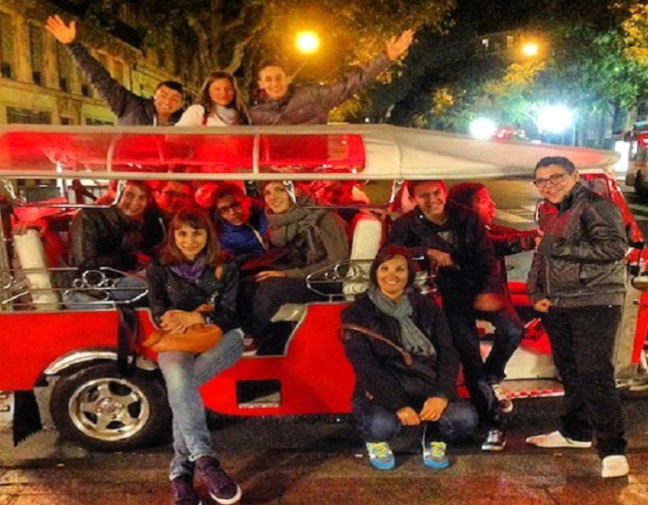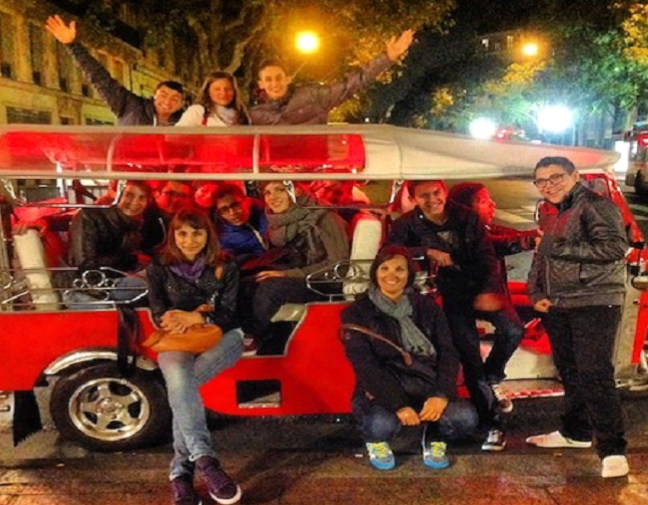 What to do in Paris at night? This unusual tour is a fascinating crossing of the most beautiful illuminations of Paris at night. The Eiffel Tower, Notre-Dame, the Champs-Elysées, the banks of the Seine, Montmartre, the Moulin-Rouge, and so many other wonders. The atmosphere of the nightlife in Paris is very different from that of day. Paris at night has a hypnotic power. His name of City Light is well deserved. This tour will also do the job of lovers in search of romance. Trust us, climb aboard our electric tuktuks and experience this unique and enchanting Paris night.
Day 2 – 04th March 2019 | Paris City Tour, Seine River Cruise, Eiffel Tower, Louvre Museum
09:00 Paris City tour
You must make their own way to Paris City Vision, 2 rue des Pyramides, thereafter exchange the vouchers against the services for which you must report/board the bus 30 Minutes prior the departure time. Departure time 10:00 AM from 2 rue des Pyramides. PLEASE NOTE:- This is not a guided tour. The itinerary is subject to change depending upon the date and departure time. The tour is available in French, English, Spanish, Italian, German, Portuguese, Japanese, Mandarin, Russian and Korean. Children Commentary is
available in French, English, Spanish, Italian and German. *Kindly be informed that boarding will be closed before 10 minutes of the departure time.
In case of an emergency please contact PARIS City VISION +33(0)144 55 60 00 / +33 1 44 55 61 00 or +44 208569 8080 / +44 (0) 755 100 9898.
19:00 Arc de Triomphe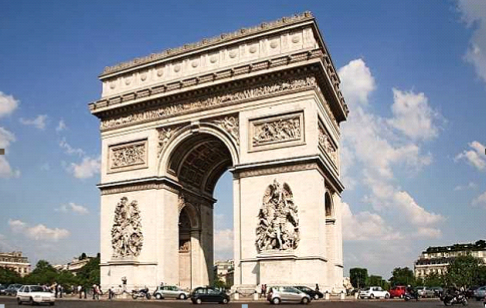 The Arc de Triomphe stands at the centre of the Place Charles de Gaulle, also known as the "Place de l'Étoile". It's located at the western end of the Champs-Élysées. The arches whole decorative style is entirely of the tradition of sculpture from the first half of the nineteenth century.
The triumphal arch is in honor of those who fought for France, in particular, those who fought during the Napoleonic Wars. Engraved on the inside and at the top of the arch are all of the names of the generals and wars fought. There are inscriptions in the ground underneath the vault of the arch which include the Tomb of the Unknown Soldier from World War I where the Memorial Flame burns and have made the Arc de Triomphe Paris a revered patriotic site.
Day 3 – 05th March 2019 | Disneyland
08:00 AM Disneyland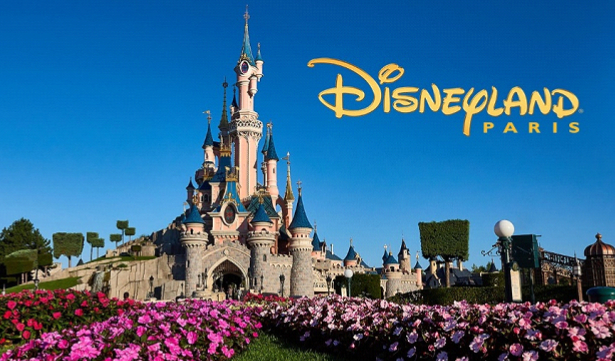 Guest must make their own way to Paris City Vision, 2 rue des Pyramides, thereafter exchange the vouchers against the services for which the guest must report/board the bus 30 Minutes prior the departure time. Departure Time: 8:00 AM. Duration of the tour is 12 Hours. *Kindly be informed that boarding will be closed before 10 minutes of the departure time.
PLEASE NOTE : The driver will leave you at the group parking area close to Disneyland ® Paris. The group will rejoin the coach at the same spot at the end of the day at 7.00 PM. Arrival in Paris around 08.00 PM. In case of an emergency please contact Paris City Vision: +33(0)144 55 60 00 / +33 1 44 55 61 00 or – +44 20 8569 8080 and +44 (0) 755 100 9898.
21:00 Lido Show at Paris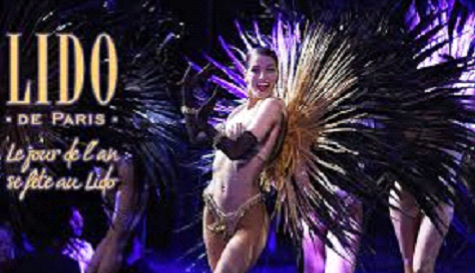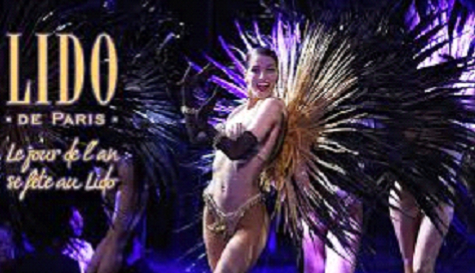 Every evening, talented artists perform on the Lido stage: fascinating acrobats, incredible ice skaters, and the most glamorous, elegant dancers in Paris, the Bluebell Girls!
Day 4 – 06th March 2019 | Paris to Interlaken
08:00 Private Transfer from Hotel to Train Station in Paris. Board your Train to Geneva.
After Breakfast your Private taxi will get ready at 08:00 at the hotel, please board the taxi to Reach Paris Railways station (Paris Gare De Lyon) to Geneva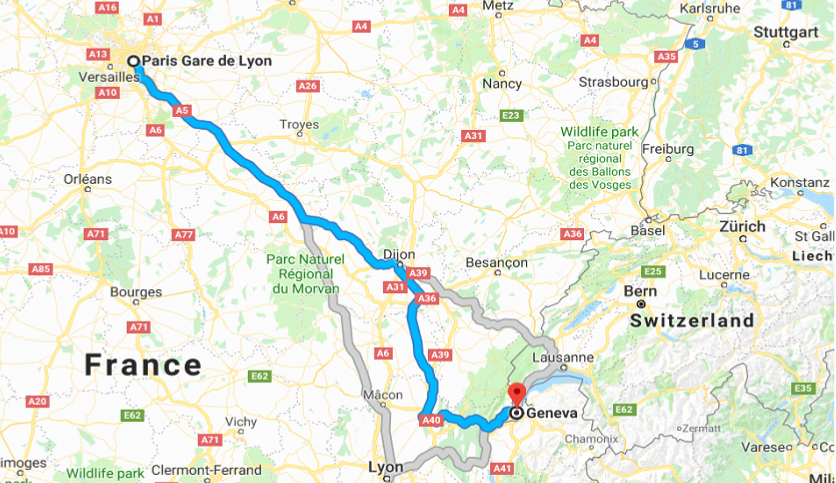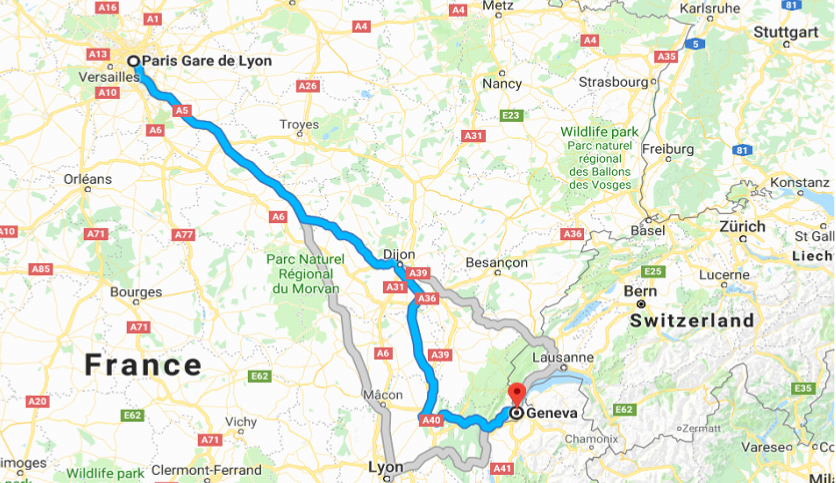 Arrival Geneva, collect/Activate Swiss pass from Information Center, proceed to train station to board train for Interlaken OST or Interlaken West. Upon arrival at Interlaken OST or West Train Station Train, transfer to Hotel.
Use your swiss pass, to travel from Geneva to Interlaken OST.
16:00 Visit to Beautiful Waterfall Lauterbrunnen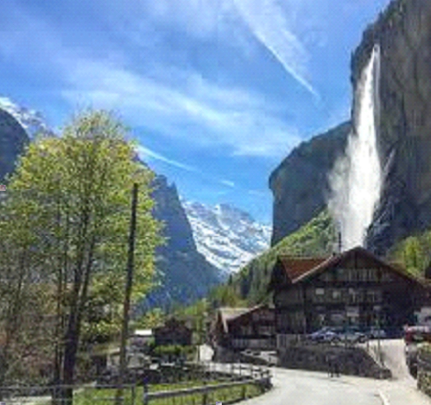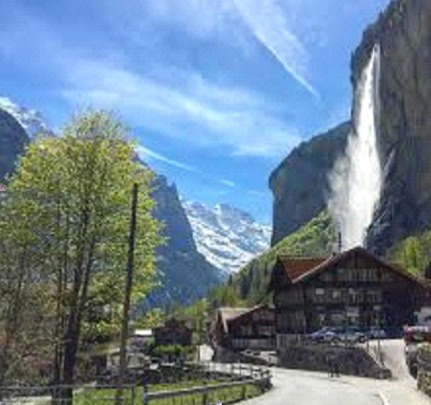 Lauterbrunnen with its most famous landmark, the impressive Staubbach Falls, is the gateway to one of the most spectacular valleys in Switzerland. A total of 72 waterfalls gush down into the Lauterbrunnen valley from the vertical cliff faces, some of which are several hundred metres high.
Over night at hotel in Interlaken
Hotel : Metropole Swiss Hotel, Interlaken
Day 5 – 07th March 2019 | Glacier 3000 or Visit to Bern City
10:00 Glacier 3000
The Glacier 3000 is the only glacier ski area in the Bernese Oberland and allows to offer winter sports from late October to early May. It presents a spectacular view over the Bernese Alps, 24 summits over 4000m high such as the Mont Blanc and the Matterhorn. Do visit the mountain station conceptualized by famous designer Mario Botta and explore the Restaurant Refuge de l'Espace on its magnificent location.
OR
10:00 City Of BERN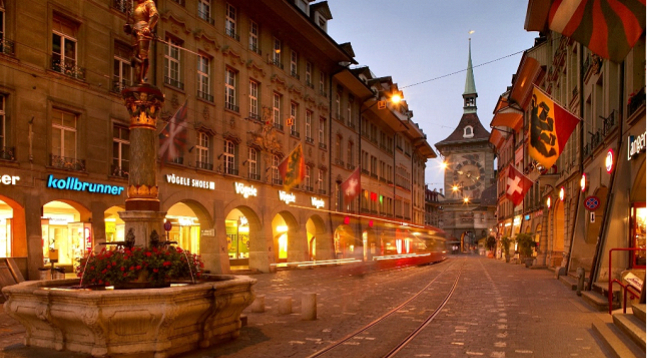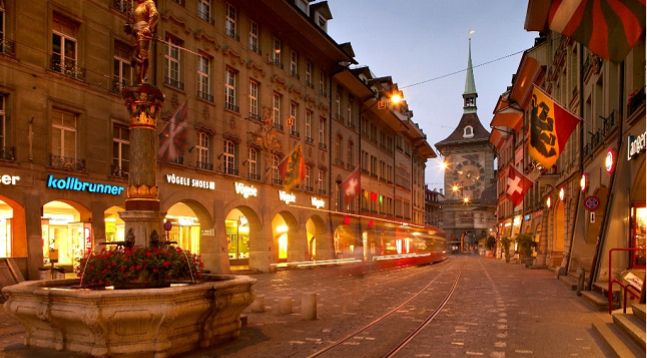 From Interlaken OST Station and you can visit the historic city of Bern,
Day 6 – 08th March 2019 | Mt. Jungfraujoch

10:00 Travel to Jungfraujoch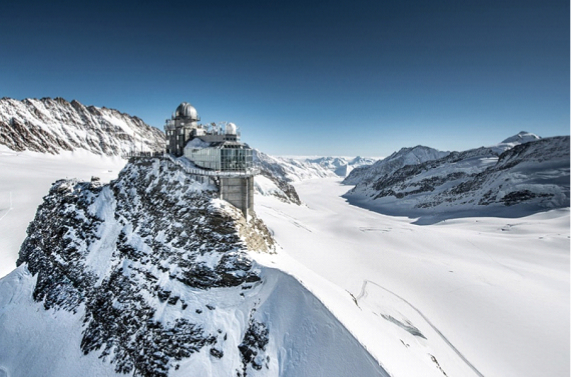 Use your Swiss Pass to board your train to Grindelwald. Present your Mt. Jungfraujoch voucher to exchange with tickets. Board your Cog-wheel for a spectacular ride via Kleine Scheidegg up to Jungfraujoch. Stunning views of the world-famous triple peaks of Eiger, Mönch and Jungfrau accompany you on the way and the imposing Eiger North Face seems to be within one's grasp. Don't forget to stroll through the tunnels of the Ice Palace located in the heart of the glacier – a once in a lifetime experience not to be missed. Evening return to your hotel on your own using Swiss Pass
Day 7 – 09th March 2019 | Mt. Pilatus
09.00 Hrs: Mr. Pilatus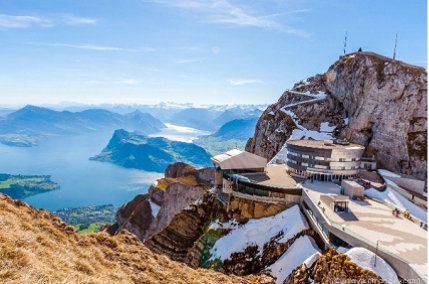 Today after breakfast, use your Swiss Pass for excursion of your choice – Mt. Pilatus.
Evening return to your hotel on your own using Swiss Pass
16:00 Hours : Lion Monument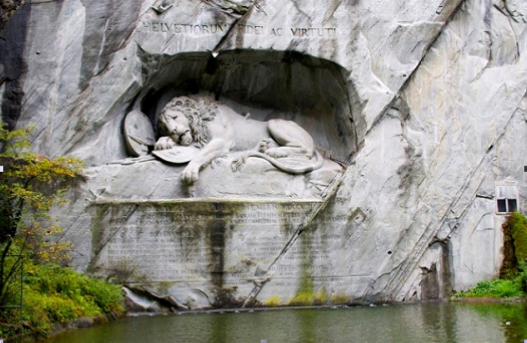 The Lion Monument in Lucerne is a giant dying lion carved out of a wall of sandstone rock above a pond at the east end of the medieval town. It was designed as a memorial for the mercenary soldiers from central Switzerland who lost their lives while serving the French king Louis XVI during the French Revolution.
Day 8 – 10th March 2019 | Interlaken to Lucern
10.00 Hrs: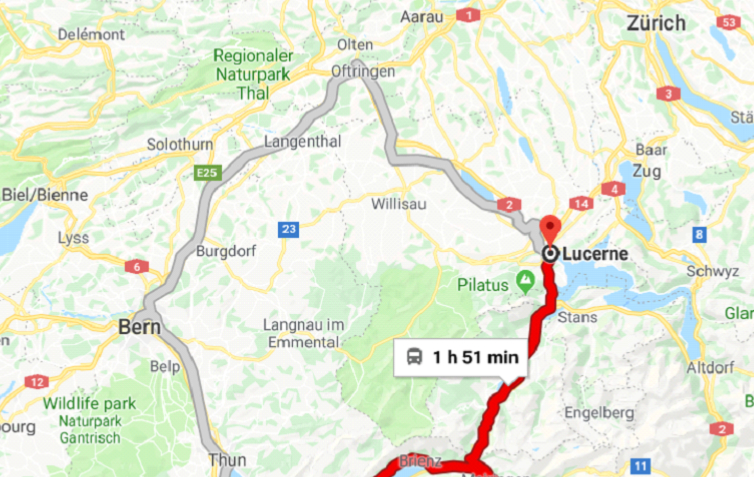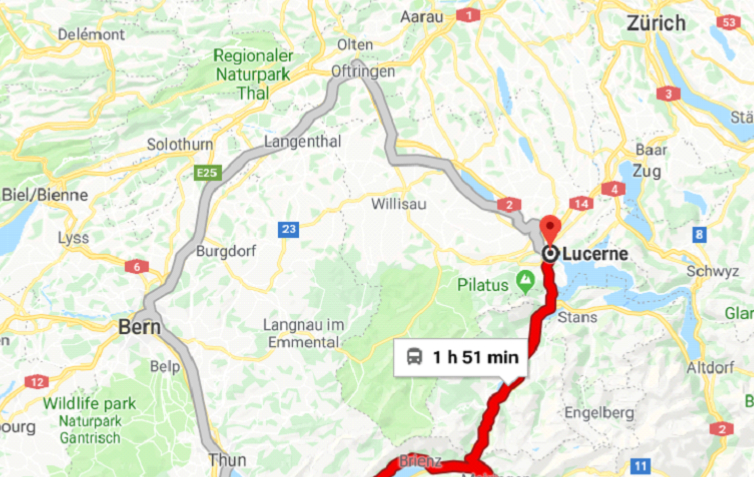 Today after breakfast, check-out from hotel transfer to the train & use your Swiss Pass to board your train to Lucerne train station.
16:00 : Lake Lucern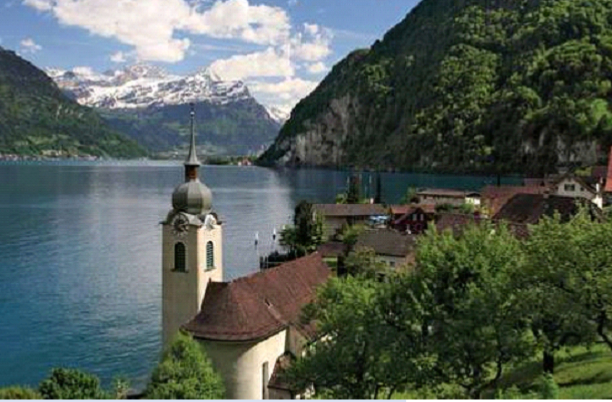 you can take a stroll down to Lake Side to enjoy the stunning views. Evening return to your hotel on your own
Day 9 – 11th March 2019 | Mount Titlis
09.00 Hrs : Mount Titlis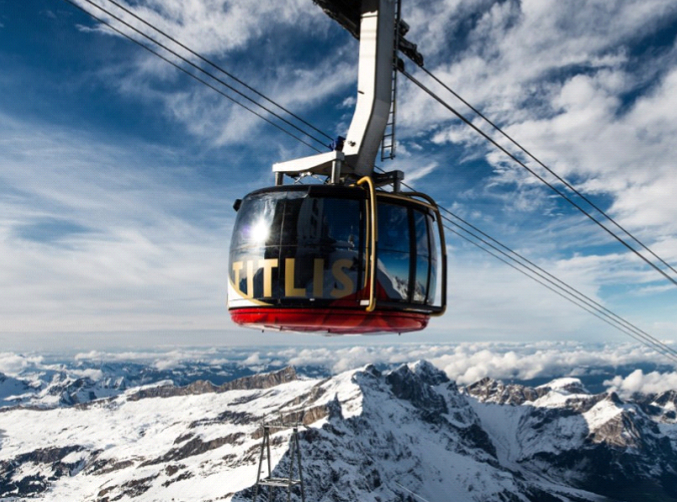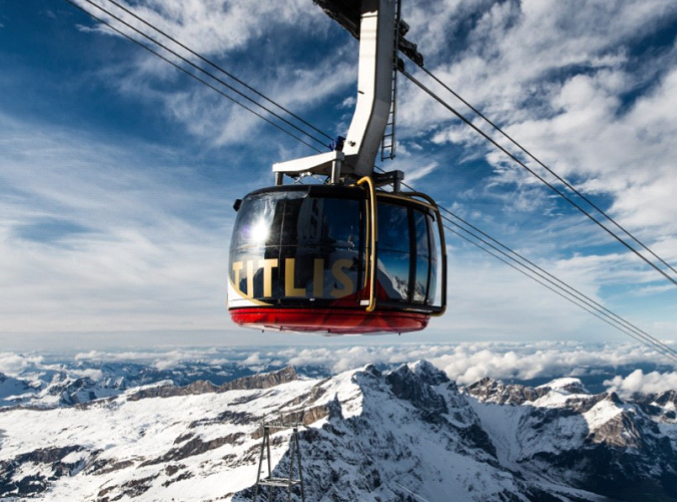 Use your Swiss Pass to board your train to Engelberg. Exchange your Mt. Titlis voucher at cable car station & proceed for an unforgettable journey into a singular world of eternal winter! Ascend from Engelberg by the Titlis Xpress and revolving cable car Rotair to the top of Mt. Titlis, into a world of snow and glaciers. Breath-taking views of the Swiss Alps and many different winter activities await you! Evening return to your hotel on your own using Swiss Pass.
Day 10 – 12th March 2019 | Nine tower or Engelbern or Golden Pass Route /Panoramic Train
11:00 Hrs. The Nine Towers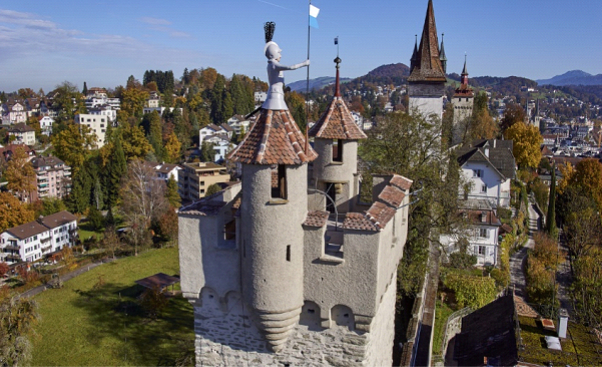 Together, the nine towers are also known by the name, Museggtürme, and were built in the time period between 1350 and 1408. It is a historical site and is part of the old city of Altstadt. The Zyt tower is part of the oldest city block and was built by Hans Luter. While you can visit this at your own pace, some guided tours are also available which charge a nominal fee and the timings of the same may vary from season to season. Make sure that you check before you plan to opt for a guided tour.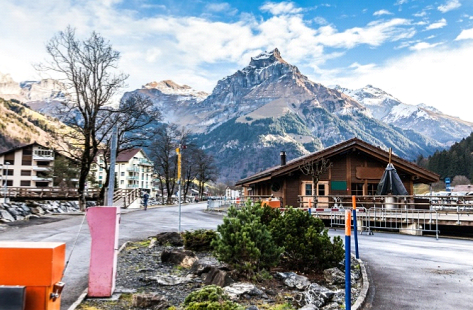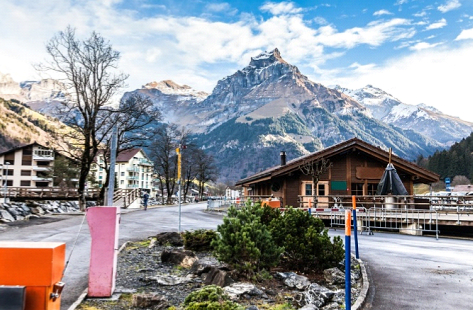 OR
Plan you travel to Engleberg and enjoy the country side weather, or else your can plan to travel by Golden pass Train and enjoy the country route of Switzerland.
Day 11 – 13th March 2019 Lucern to Zurich
10:00 Lucern to Zurich By Swiss Train Pass

Breakfast at hotel, transfer by train to Lucerne train station to Zurich airport train station, take a free shuttle bus for the hotel Zurich Holiday inn express Airport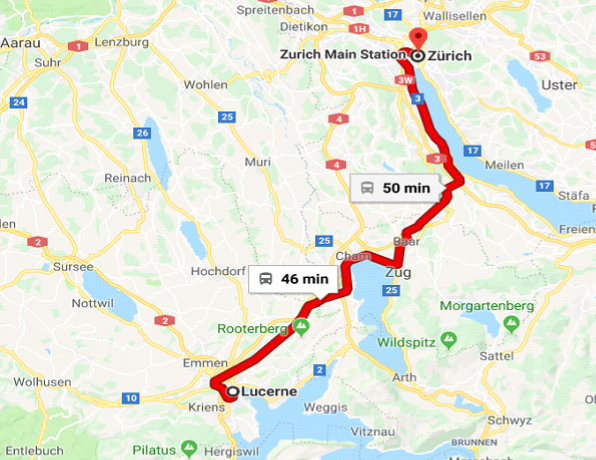 14:00 Rhine Water Fall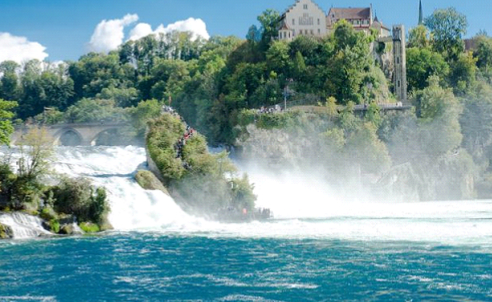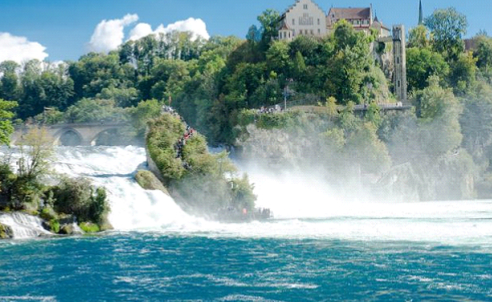 After check in at hotel, after that go to Zurich to view the beautiful Rhine Falls – enjoy a boat ride (by paying locally), return back to Zurich in evening,
18:30 Toptrek Touren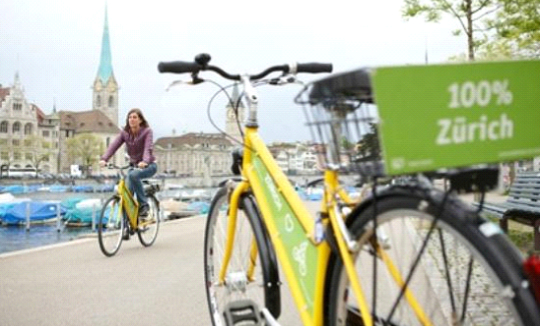 Offering guided hiking and biking in summer and ski touring in winter, Toptrek Touren shows guests how to get out and play both in Zurich and the dramatic nature surrounding the city. Join the comprehensive tour of Zurich by bike and pedal through the historic city center, to various public gardens, and along the rivers Limmat and Sihl.
Day 12 – 14th March 2019 Zurich
10:00 Lindenhofplatz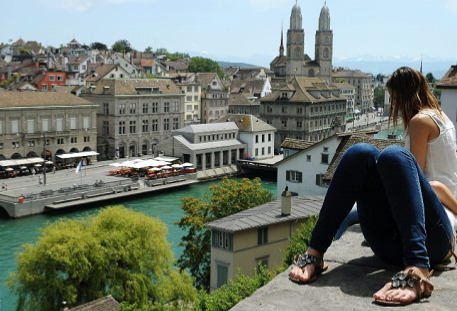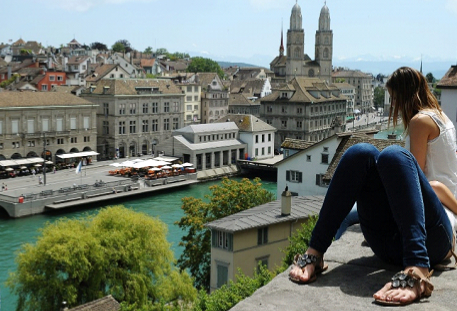 This spot provides a glorious view of the Old Town, Grossmünster Church, City Hall, the Limmat river, the university and the Swiss Federal Institute of Technology.
12:00 Fraumünster Church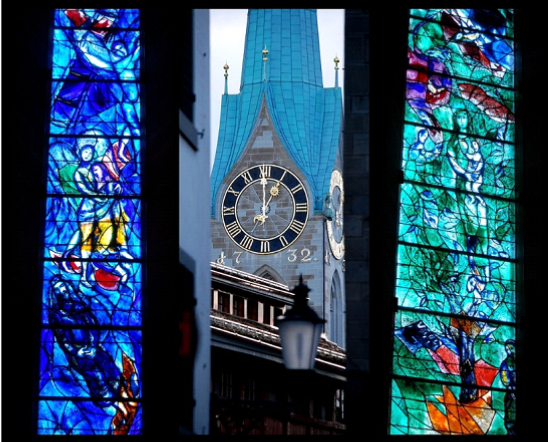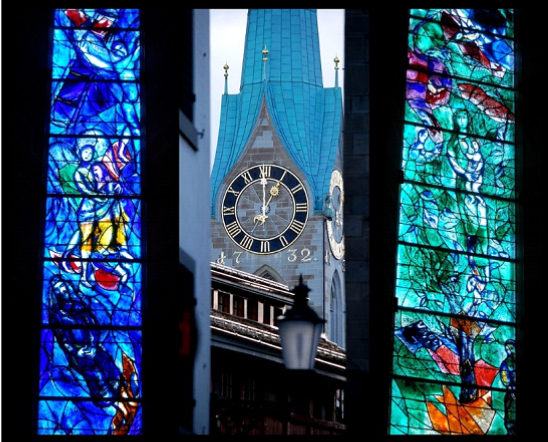 Founded in 853 by King Louis the German, this church with its convent was inhabited by the female members of the aristocracy of Europe. The convent enjoyed the patronage of kings and the abbess the right to mint coins in Zurich until well into the 13th century. Ownership of the church and convent passed to the city of Zurich after the eformation.
13:30 Flohmarkt Burkliplatz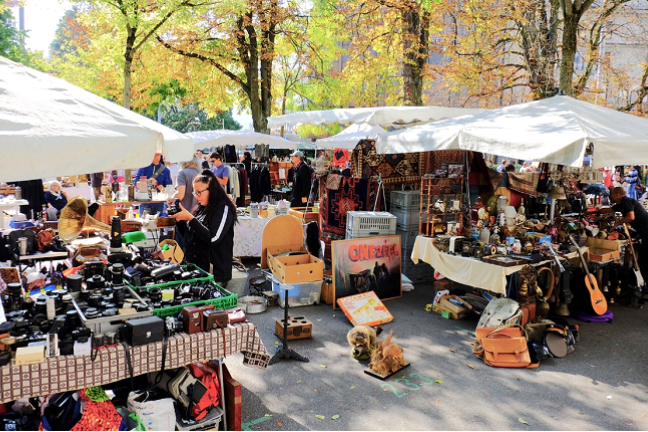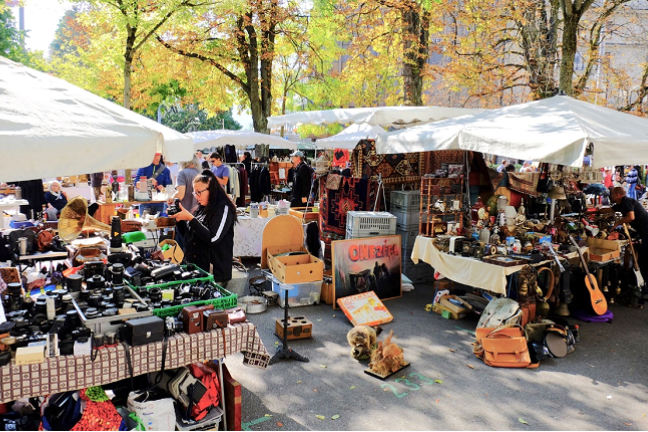 it is a Fle Market, where you can shop and Eat like locally
16:00 Old Town (Altstadt)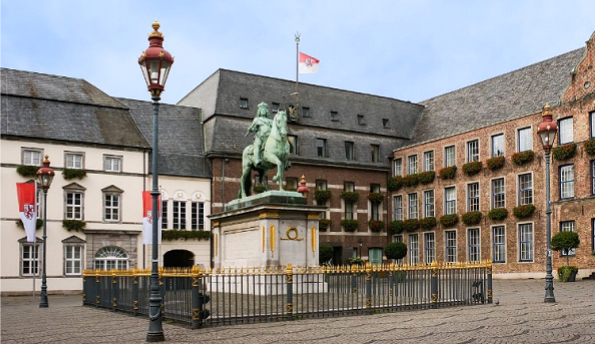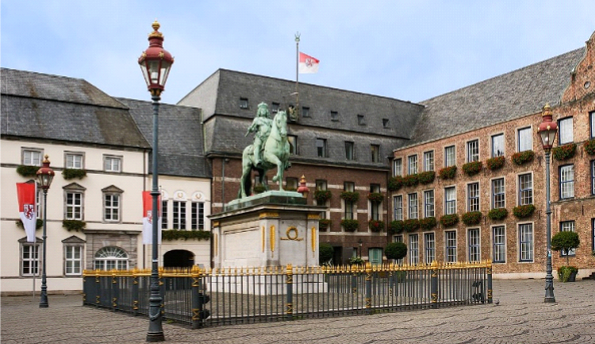 The highest concentration of clubs in Switzerland, one of the most famous shopping miles, and a plethora of cultural offerings. And all of this against a medieval background. Zurich Old Town is a cultural, social and historical melting pot.
18:30 Arboretum
The Arboretum is part of the embankments of Lake Zurich which were inaugurated in 1887 and made the lake accessible from the city. It lies on the north-western corner of the lake and you can reach it from Bürkliplatz in 5 minutes on foot. Originally intended for botanical education, most people prefer to use it as a park and a kind of unofficial lido, even though getting into the water is not so convenient here. Definitely a good place to go sunbathing or for a relaxed stroll.
Day 13 – 15th March 2019 Zurich
10:00 Swiss National Museum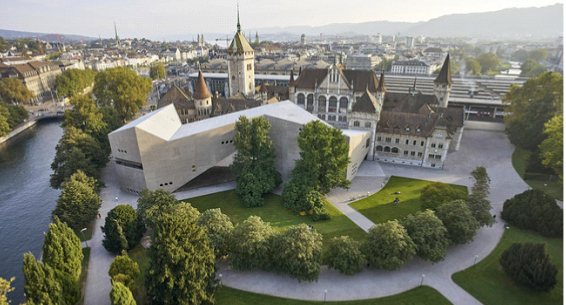 The Forum of Swiss History Schwyz is one of the most important museums of cultural history in the Alpine region. It is a modern historical museum where culture and history come together offering visitors a special experience.
12:30 Uetliberg Mountain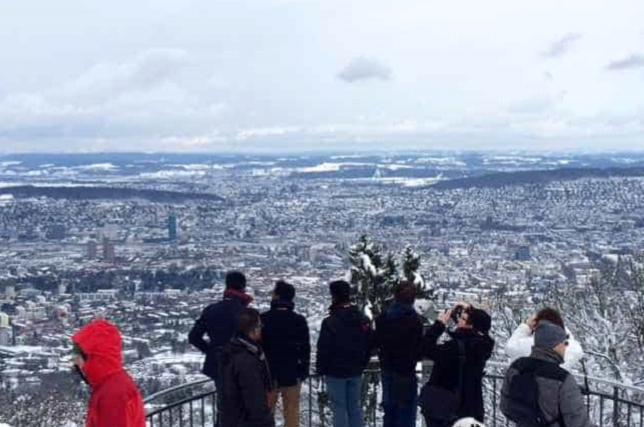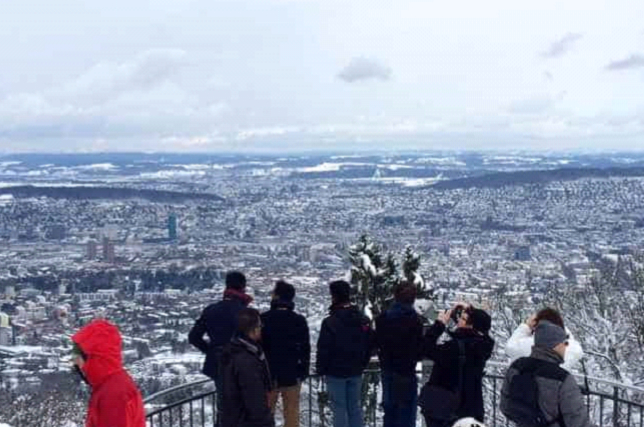 Uetliberg is Zurich's very own "mountain", from where you have beautiful views of the city and lake – and perhaps even a glimpse of the Alps.
16:00 Opernhaus Zurich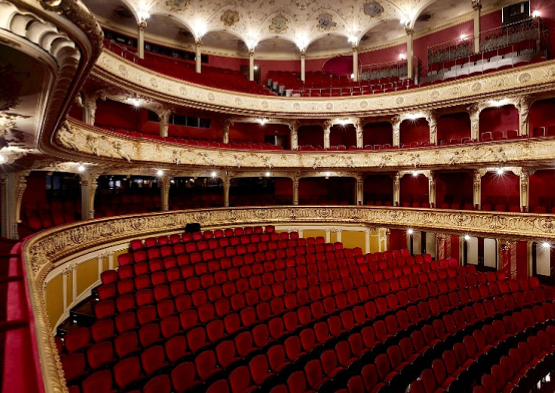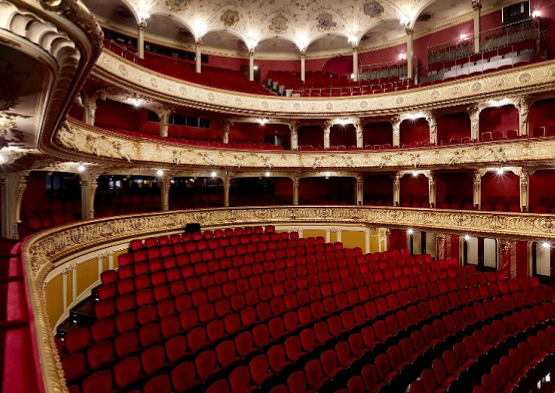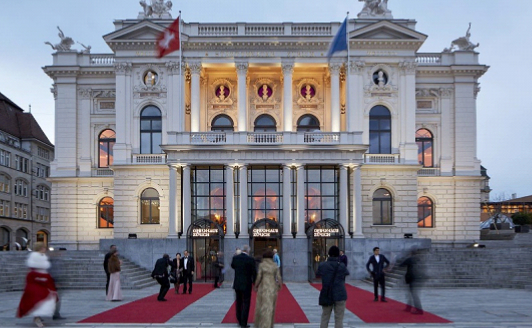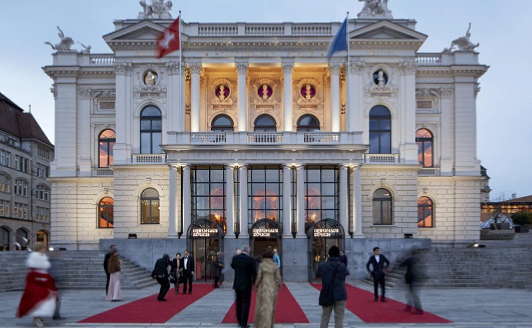 Zürich Opera House is an opera house in the Swiss city of Zürich. Located at the Sechseläutenplatz, it has been the home of the Zürich Opera since 1891, and also houses the Bernhard-Theater Zürich. It is also home to the Zürich Ballet.
19:00 Free Walk Zurich
Rome around the Narrow Street to Zurich and take the local feel of Zurich Atmosphere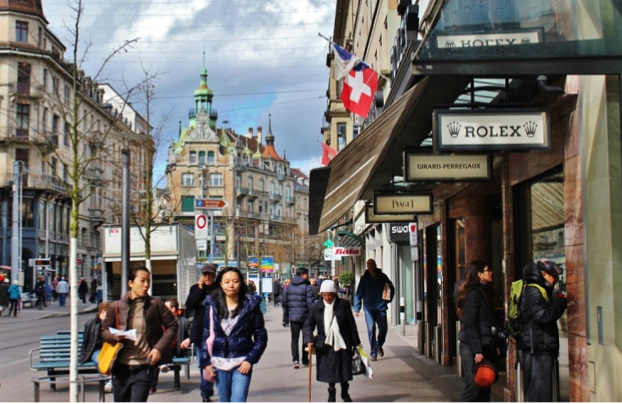 Day 14 – 16th March 2019 Zurich check out
07:00 Check from hotel to Zurich Airport
Breakfast at hotel, transfer at Zurich airport Private (Transfers Private cab pre booked) for flight back to India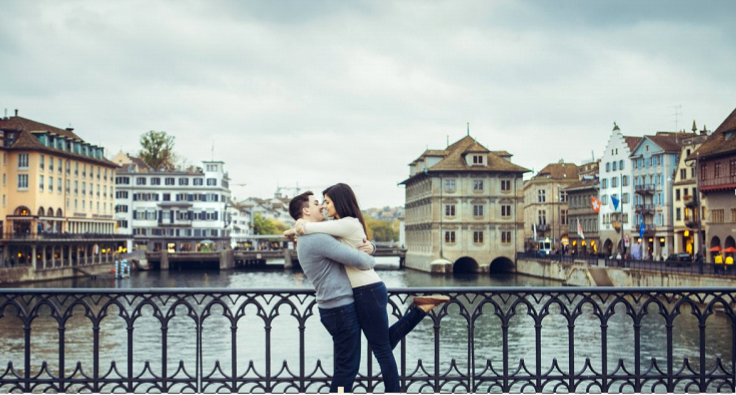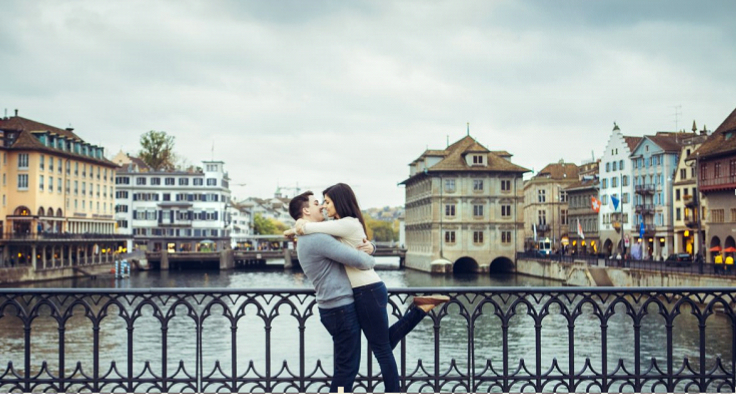 GET SET GO…!!!
✕
Error: Contact form not found.